Including eight new franchise units in 2021
Flash Europe, internationally established provider of on-demand transport and part of Redspher, launched its own franchise system in October 2019. It is offering franchise opportunities at country level and at regional area level. In 2021 in particular, the express logistics provider's division showed an instrumental growth. Both in a geographical expansion as well as densifying its network in existing markets. After a considerable expansion in 2020, there were 8 new franchise units added in 2021.
Redspher initiated the Flash Europe franchise system to foster geographical expansion as well as expanding the network density in its existing markets. "The project, which began in 2019 as a Proof of Concept with just nine people involved at the time, has exceeded all expectations. It is now a growing network of 18 franchise units spread across nine different countries (Russia, Ukraine, Slovenia, Croatia, Turkey, Morocco, Tunisia, Czech Republic and Serbia). A total of 51 people work hard every day to develop the Flash local footprint," says Jan Schüller, Head of Franchise. New markets that have been added in the second pandemic year 2021 are Ukraine, Serbia, the Czech Republic and Tunisia where customers are now served locally with shorter communication lines.
Local versus global contact
"Through the Flash Europe franchising network, the brand is scaling up more rapidly across several new regions and – countries. Among other things, we benefit from the local market expertise of the franchisees. It is complementary to the international and larger markets which is Flash's original perimeter. Local customers, independently of their country, appreciate working with local contacts whereas contact persons in the larger industrial organizations value global sourcing benefits and account management for their on-demand delivery services. The continuously growing local presence enables us to achieve a coherent service standard. Through our local presence in these regions we often offer even faster response and pick-up times," Schüller emphasizes.
Trustworthy entrepreneurs
"For Flash Europe Franchise, an important aspect is to find the right partners: trustworthy entrepreneurs with a passion for logistics who want to develop their business," Schüller continues. For the franchisee, the choice of the right franchisor is of course very crucial.
"We benefit from the synergies with Flash and Redspher in terms of an established network, a considerable customer portfolio, proven IT solutions, training tools, app-controlled track-and-trace systems, stable processes developed over a long period of time and much more,"
summarizes Hakan Ertemel Master franchisee Turkey.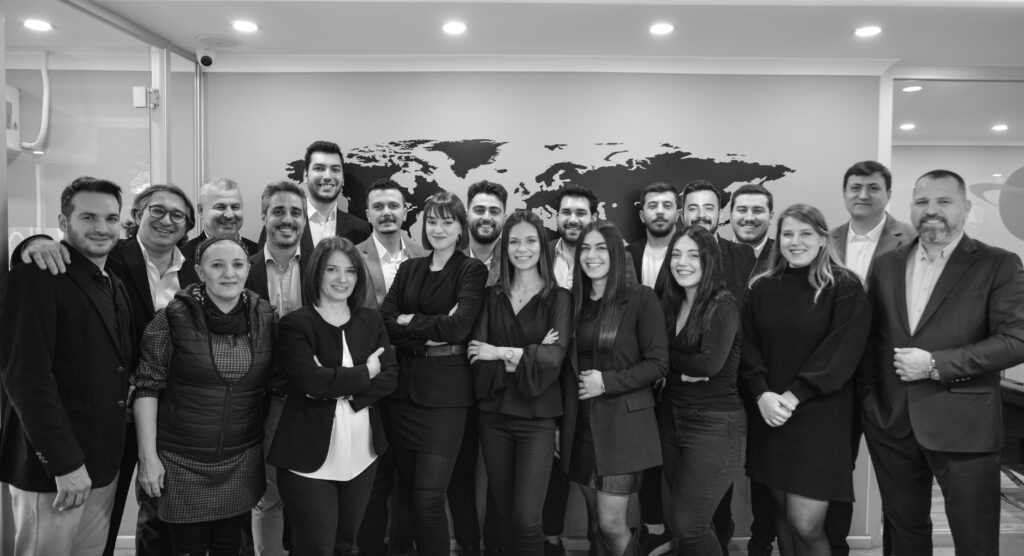 "We now have the ability to participate in large tender processes, able to offer standardized solutions, but still prove our local expertise," Ertemel continues.
With the company's own e-learning platform Genius Academy, new franchisees can be integrated easily. It is even possible in times of Covid-travel and contact restrictions. In addition, a company-wide standardized process is guaranteed. Franchisees, just like any other Flash office anywhere in Europe, work on the same TMS system (R:tech). Over 2,000 courses were completed via the digital learning platform during the past year by our Franchisees.
Focus in 2022
The company is now aiming to replicate last year's success and plans to establish an additional 8-10 new franchise units by the end of 2022. In addition, Flash Europe franchise aims to expand the system into three new countries being Italy, Romania and Portugal. The number of licenses are limited in the already existing franchise countries. Particularly in Central Europe, the logistics provider is actively looking for additional franchise candidates for new regions. This to increase the local presence even further.