Simplify time-sensitive delivery
Do you have an unexpected or urgent shipment to manage? Are you searching for available transport capacity on the market?
Run your business faster with our easy-to-use platform available for all your non-regular shipments.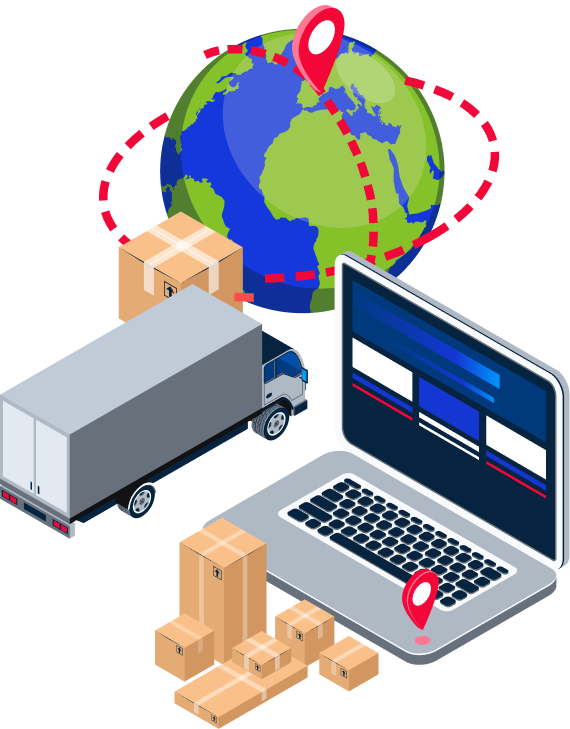 The Shipper Portal provides the transparency, control and real-time solutions to find, book and track your shipments.
Transparent solution finder
At least 1 solution within 5 minutes. Real-time visibility of the available market capacity fitting your needs.
Experts in time-critical shipments up to 1 week delivery time. Any shipment type from parcels up to 24 tons. Any distance, from local delivery to worldwide shipment – we've got you covered.
Our transport expert team is available 24/7 to help with any questions or special shipment requests. Our 40 years of experience and large European network of compliant carriers will find you the best solution as quickly as possible.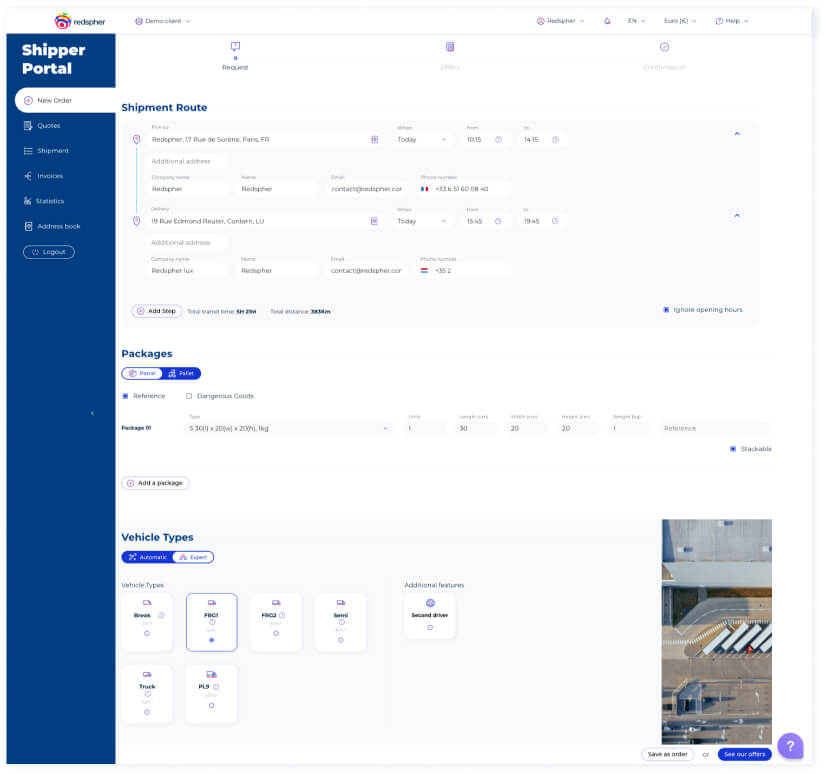 Place your shipment request
Insert the details of your shipment:
the pick-up and delivery address, search for any address via Google Maps, or check your Address book.
Choose the package type & specify the amount and dimensions.
Based on the specifications the most suitable vehicle type is automatically selected. You can also choose your own preferred vehicle type + additional services (second driver, tail lift etc.).
Press Next button
Receive suitable offers within minutes
At least 1 solution within 5 minutes will appear. More offers will follow.
Check real-time all available offers from International couriers to top European logistics providers and select the solution that fits best.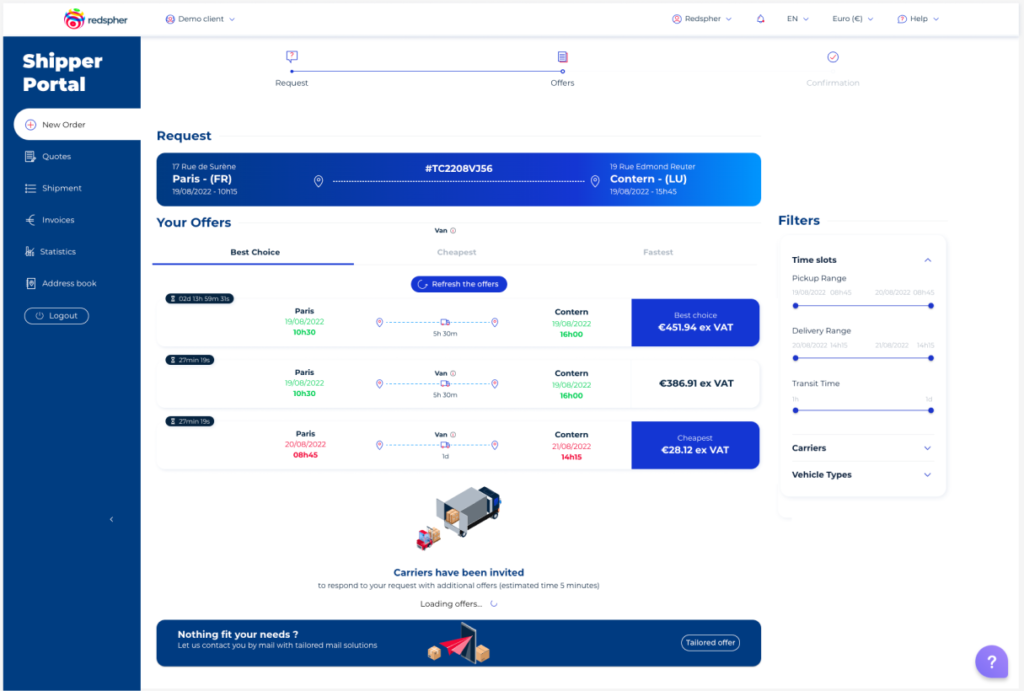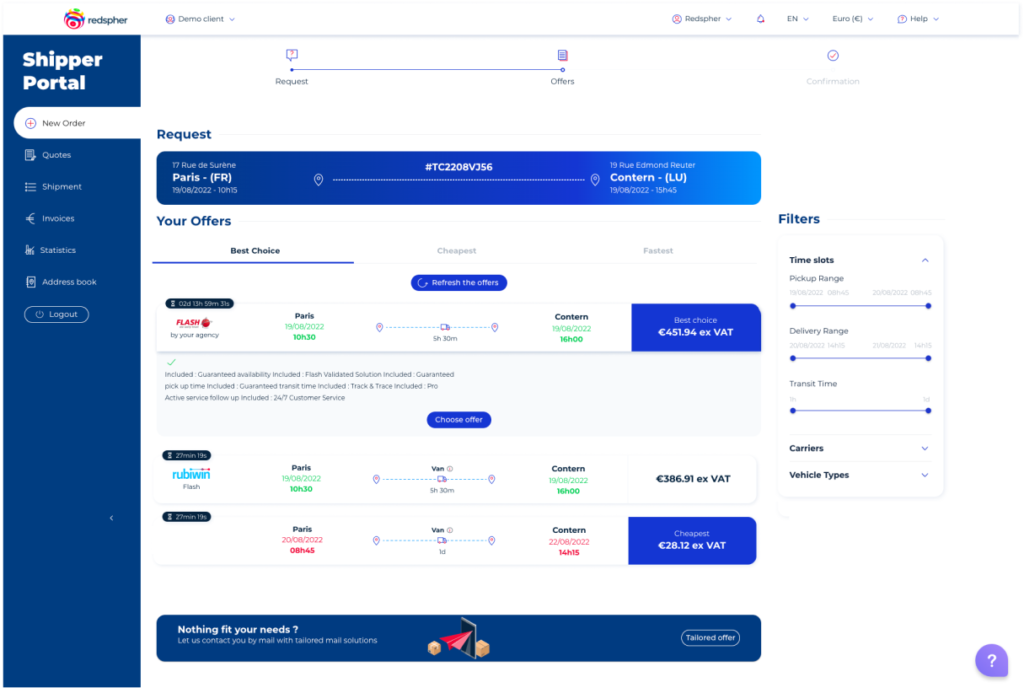 Book your solution instantly
Book your preferred offer by clicking on the button: Choose offer.
Complete the delivery address details and supplier instructions.
Click on the 'Order' button to confirm your shipment. Off we go!
Keep track of all your shipments in 1 overview
Monitor your shipments in one clear overview.
Click on a shipment and see all the details: the location, shipment status, history and related documents.